Planning a holiday display this year? If so, let us know and we will add you to our Holiday Lights Walk Map. We welcome small and large displays and everything in between!
There are so many great holiday displays in our area, we want to give folks the chance to get out in our neighbourhood and walk or drive by and see your lights or decorations.
We also want to provide a chance to send a holiday message, if you choose, which can also be included on the map.
You can also send us a photo of your display which can be added. Once you have completed the registration form below, simply email your photo to communications@knottwoodcommunity.ca. Please be sure to include your name and address in the email.
The map will be updated continually throughout November and December and will be available here and also on our Facebook page.
We look forward to seeing your displays!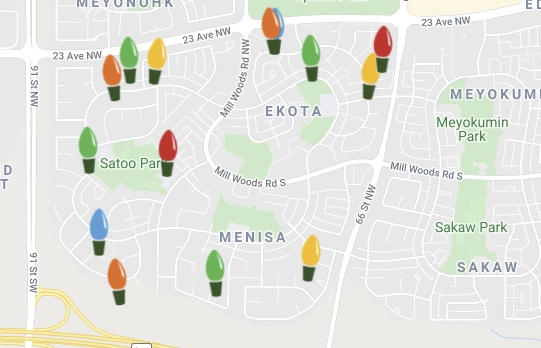 Happy holidays, everyone.
Questions? Email communications@knottwoodcommunity.ca.