Weekly Knottwood Community Swim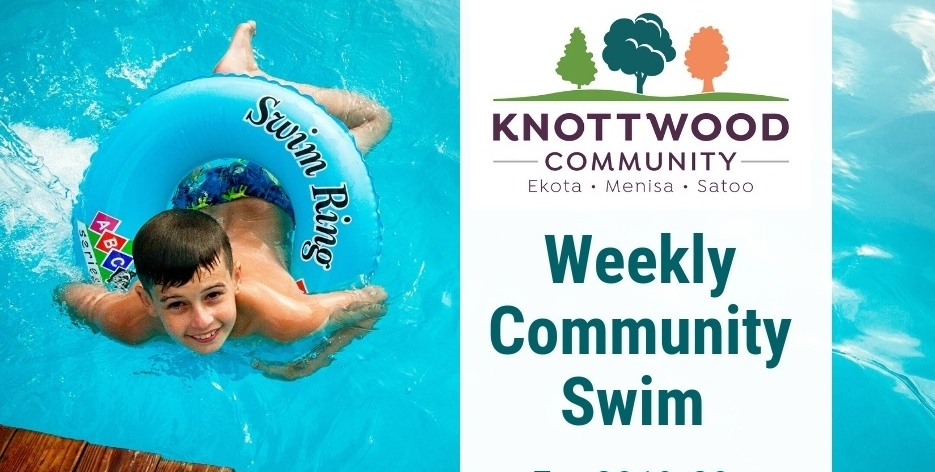 Free for all 2022-23 Knottwood Community League members! Grab your swimming trunks or bathing suits and head out each Saturday to the Mill Wood Recreation Centre for the Knottwood Community League Community swim. Just another great benefit of being a Knottwood Community League member.
Our swim time for the 2022-23 year is 3:00 to 4:30 p.m.
Don't forget to bring your 2022-23 KCL Membership card — you'll need to show it to enter.
Still need to purchase your 2022-23 membership?
You can now purchase your membership online on our secure website via PayPal or visit any Servus Credit Union location to purchase a family membership.
Cost: $25 for families; $15 for senior families; $10 for individuals.
Questions? Email membership@knottwoodcommunity.ca.