This summer, The Knottwood Community League is encouraging residents to get out and meet and mingle with their neighbours. This not only helps increase the sense of belonging in a community but also promotes safety and helps prevent crime once you know who belongs in the community and who doesn't.
There are two community programs that you can take part in to reach out to neighbours this summer:
Abundant Edmonton – Plan a neighbourhood social event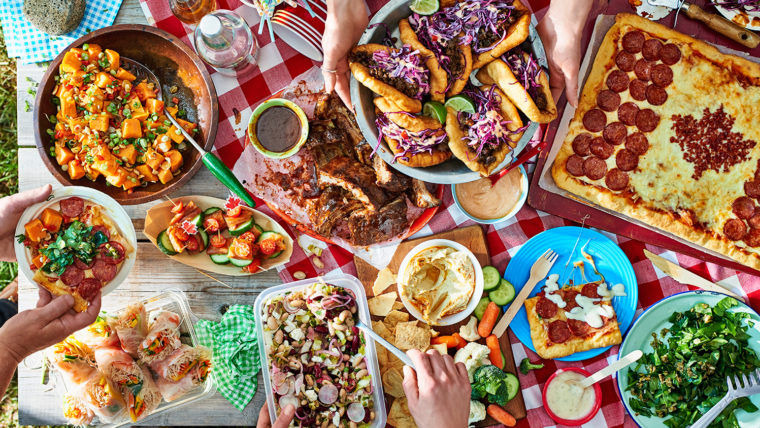 Plan a neighbourhood social event: We invite you to "get neighbourly" this summer and plan a social event for your block or crescent.
Neighbourhood socials are fun and an excellent way to make new friends, catch up on the neighbourhood news, etc. They can be as simple as a neighbourhood BBQ, potluck, fire pit gathering, lawn party, yard sale, Canada Day celebration, neighbourhood walking tour, soccer game, or plan a neighbourhood project like helping a family in need or a neighbour with mobility issues clean their yard.
Every social event will win City of Edmonton attraction passes. All you have to do is snap a photo of your event and send it to us between May 21 and August 15. Your pictures will be posted on our Facebook and Instagram pages and/or in our newsletter. You can draw a name at your neighbourhood social to determine who gets the passes or give them to the organizer of the event. It's up to you!
To take part, email us a picture of your event, along with the address to volunteer@knottwoodcommunity.ca.
Use your imagination, have fun, share your event!
Questions? Email volunteer@knottwoodcommunity.ca.
---
2. Host a Neighbourhood Watch Block Party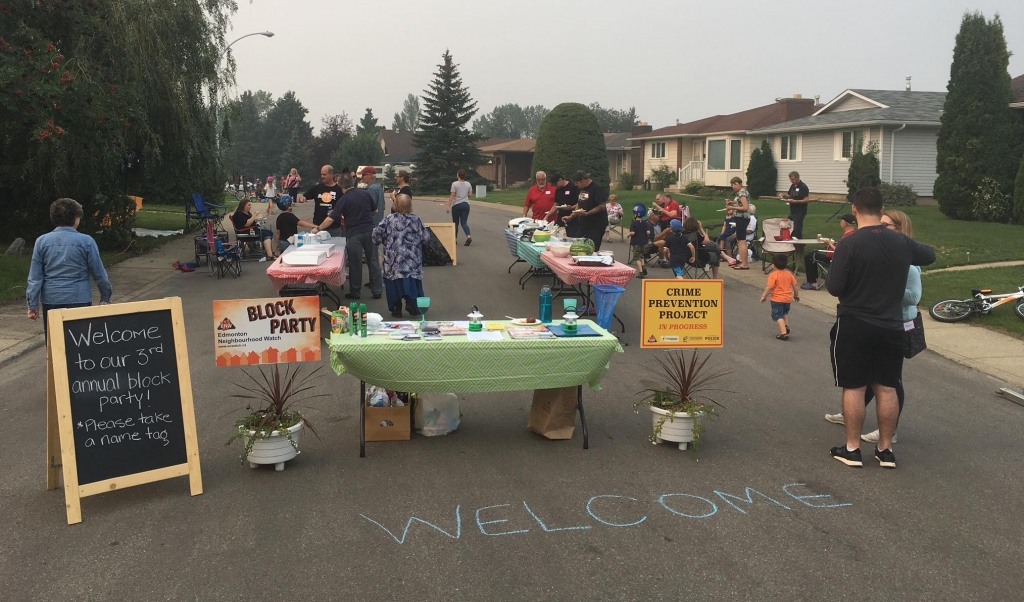 Block Parties are not just a great way to get to know your neighbours, they are a lot of fun too.
Benefits:
Have fun
Meet your neighbours and make new friends
Re-establish old friendships
Increase the sense of belonging to a community
Encourage neighbours to look after each other and the neighbourhood
Promote safety and help prevent crime by looking out for each other and recognizing faces
Increase security by knowing your neighbours' schedules
Learn about your community history
We would like to sponsor three block parties!
The Knottwood Community League would like to sponsor three block parties (one neighbourhood in each community: Ekota, Menisa and Satoo). $300 per block party will go towards planning your event.
To submit a request for sponsorship for your block party, put together a planning team (2-3 neighbours) and contact our Neighbourhood Watch Director at neighbourhoodwatch@knottwoodcommunity.ca.
In your email, please include: Planning team names, contact information, neighbourhood, proposed date, the approximate number of people and proof of KCL membership.
Please Note: all requests will be reviewed and approved on a first- come, first served basis.
Questions? Email neighbourhoodwatch@knottwoodcommunity.ca.