Community League Day 2017
On Saturday, September 16, we hosted our 40th Anniversary celebration as part of Community League Day 2017. We had a wonderful turnout, with over 200 residents of Satoo, Menisa and Ekota in attendance.
Thank you to everyone that helped make the day a success:
Greg Campbell Photography was on site taking family pictures. Images from the 2017 KCL Community League day event can be found here.
Knottwood Medicine Shoppe
Edmonton Public Library – Millwoods Branch
Elder Martha Campion for teaching us how to make dream catchers!
Our Community Market Participants:
Meena Kestirke — Your Life Money Coaching
Celeste Fleming — Color by Amber Jewelry
Michelle Kroetsch — Monat
Orysia Harasym — GEMS OH MY
Vangie Treichel — Jewelry
Nav Bali – Tutor Doctor
Thank you to the City of Edmonton for sponsorship the event.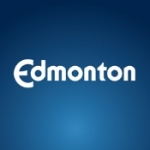 Community Safety Day