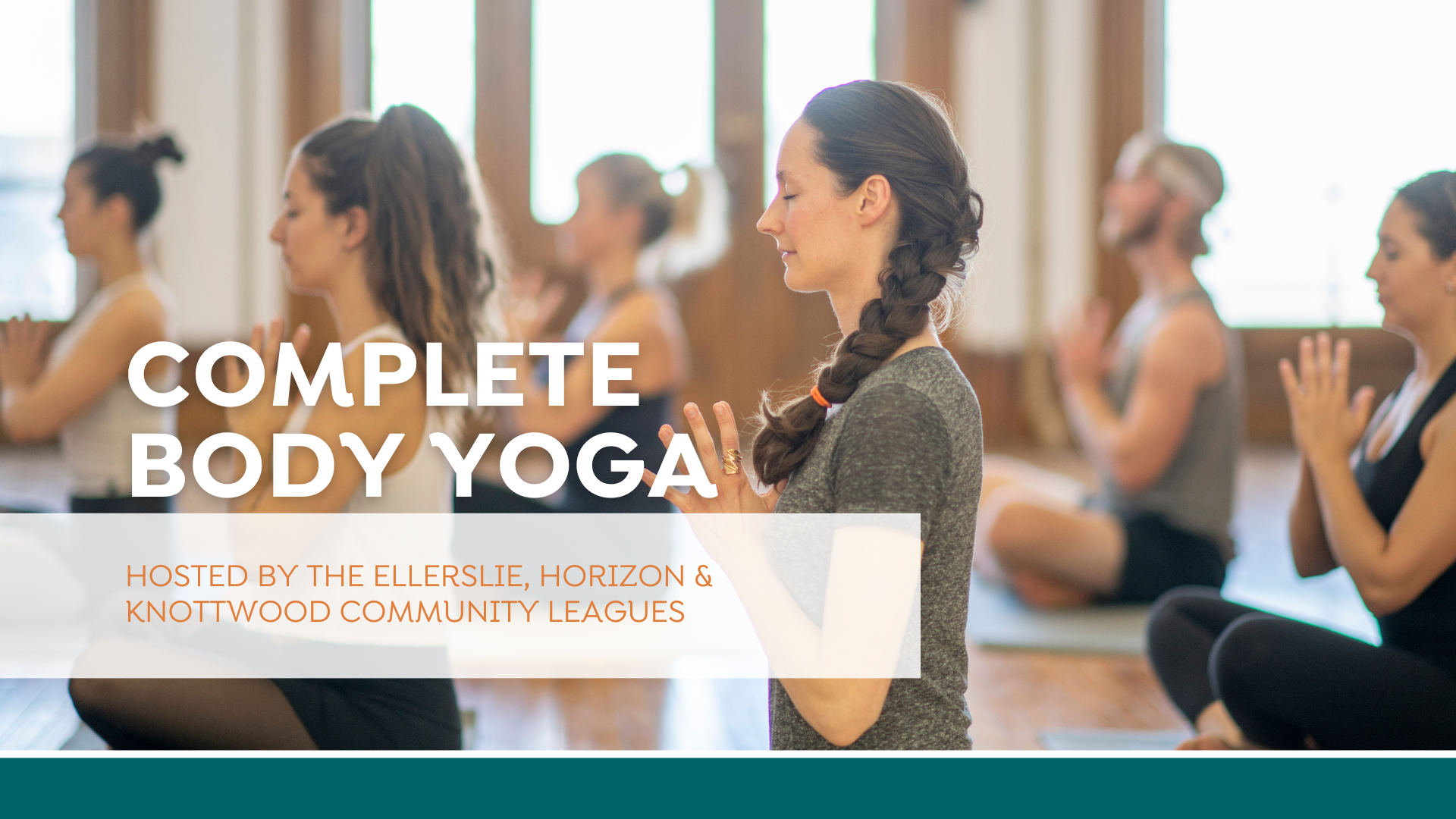 Complete Body Yoga – Fall 2023
September 28 @ 7:00 pm
|
$50.00 – $70.00
Complete Body Yoga
Hosted by the Ellerslie, Knottwood and Horizon Community Leagues
Thursday evenings, September 28 to November 30, 2023 (10 weeks)
7 to 8 pm
Knottwood Community Centre, 449 Knottwood Rd West, NW, Edmonton
Join us for this class taught by Navdeep and hosted by the Ellerslie, Knottwood & Horizon Community Leagues!
Suitable for all bodies and experience levels (including beginners), this high-quality hatha and vinayasa flow-style yoga class will focus on reducing stress/anxiety, building body strength, immunity and flexibility.
Benefits also include improved balance and alignment, full body stimulation, weight loss and more.
Cost:
CL members: $50 for 10 wk class ($5/class)
Non-members: $70 for 10 wk class ($7/class)
Register below.
Drop-in rates: $6 for CL members and $8 for non-members. Cash only – to be paid to the instructor at the beginning of class.
PLEASE NOTE: All attendees must complete the yoga waiver form here.
Taught by breathe YOGA and meditation
Questions? Email info@knottwoodcommunity.ca
Share This Post, Choose Your Platform!